Welcome          Agenda         Hotel & Travel         Registration          Sponsors          Explore Charleston          Attendees
___________________________________________________________________________________________________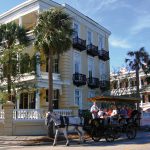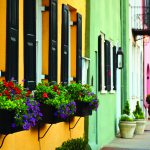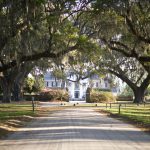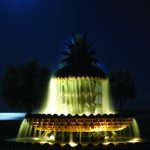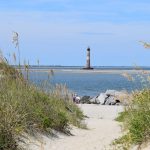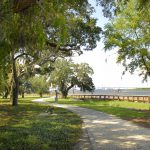 Welcome to SEARUC 2018:  Effective Utility Regulation – All in the Public Interest!
About SEARUC
The purpose of SEARUC is the advancement and education of commission regulation through the study and discussion of subjects concerning the operation and supervision of public utilities with the objectives of: 1) protecting the interests of the public with respect to regulation of the Southeastern States, and 2) promoting cooperation among member commissions.
The 2018 SEARUC Conference will provide a great opportunity for attendees to work together to do just that.   The Agenda includes a wide variety of topics and meetings designed to provide information and foment communications vital to Effective Utility Regulation – All in the Public Interest!
Please join us in Charleston to convene with southeastern utility leaders in one of America's friendliest cities!
About Charleston
Our venue, the Belmond Charleston Place, is located in the very heart of downtown Charleston in the historic district and within walking distance of many major attractions. For the fifth consecutive year, Travel + Leisure magazine readers have ranked Charleston as the nation's #1 city. They also ranked Charleston as the #2 city in the world. Charleston has approximately 5.1 million visitors annually.
Charleston was founded in 1670 and is defined by its cobblestone streets, horse-drawn carriages and pastel antebellum houses, particularly in the elegant French Quarter and Battery districts. The Battery promenade and Waterfront Park both overlook Charleston Harbor, while Fort Sumter lies across the water. Historic Charleston is bursting with Southern charm and hospitality.
The SEARUC website provides a list of recommended restaurants and attractions. The attractions include Carriage Rides, Patriots Point (Home of USS Yorktown), Fort Sumter National Park, The Charleston City Market, and the South Carolina Aquarium.
From historic sites to sandy shores and centuries old Oak trees, Charleston is yours to explore!
Fast Facts About South Carolina
Tourism brings in $19 billion annually
With an annual economic impact of $41 billion per year, agribusiness is one of the state's fastest-growing industries
SC leads the nation in the export of passenger vehicles – annual impact of $27 billion
SC ranks 1st in the US in the production and export of tires
SC is home to one of the nation's most dynamic aerospace centers – annual impact of $19 billion
SC boasts an expanding biotech infrastructure with an annual impact of $11.4 billion